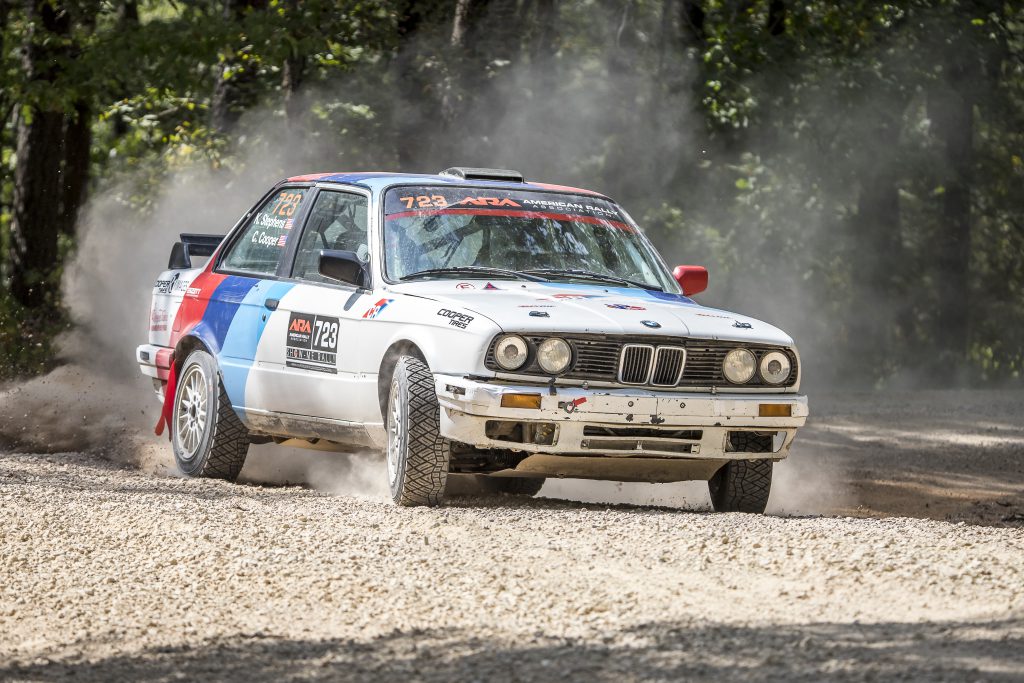 We can't really tell the story of this car without sharing a little bit of a love story. Calvin Cooper and Kelsey Stephens went on their first date on July 23rd back in 2015. On that date they hit it off over their shared love of cars and interest in stage rally. In 2016 they went to see their first stage rally event together. Though the majority of cars were Subarus and Fords, they did come across a couple BMW's at that event. One was a '91 E30 driven by Jesse Yuvali. This encounter sparked a dream of racing a BMW rally car of their own and they started crewing for the BMW team to learn more about the sport. After crewing for Jesse at a couple events he decided to sell the car to Calvin and Kelsey in 2018 and the dream became a reality.

Jesse Yuvali has an extensive rally background and outfitted the E30 with a roll cage, required safety equipment, proper rally suspension, and its DTM inspired Livery. Starting in 2014 Jesse competed in 9 rallies over a 3 year span and collected several podium finishes.
In 2018 The rally car arrived with a 2.5 liter M50 engine and K-sport Gravel suspension. A solid and reliable build to get them started. The following year, 2019, they decided to go "all in" and compete in the Regional Championship. They did 8 events traveling all over the eastern half of the US with the car. During that season they worked on improving themselves as a team and the car as well.

Rally is a brutal sport and the car has faced a lot of abuse and seen numerous repairs after sustaining major damage at events.