Carlton P.
---
We are proud to present Carlton's 2010 Supercharged 650i painted in Schwarz II.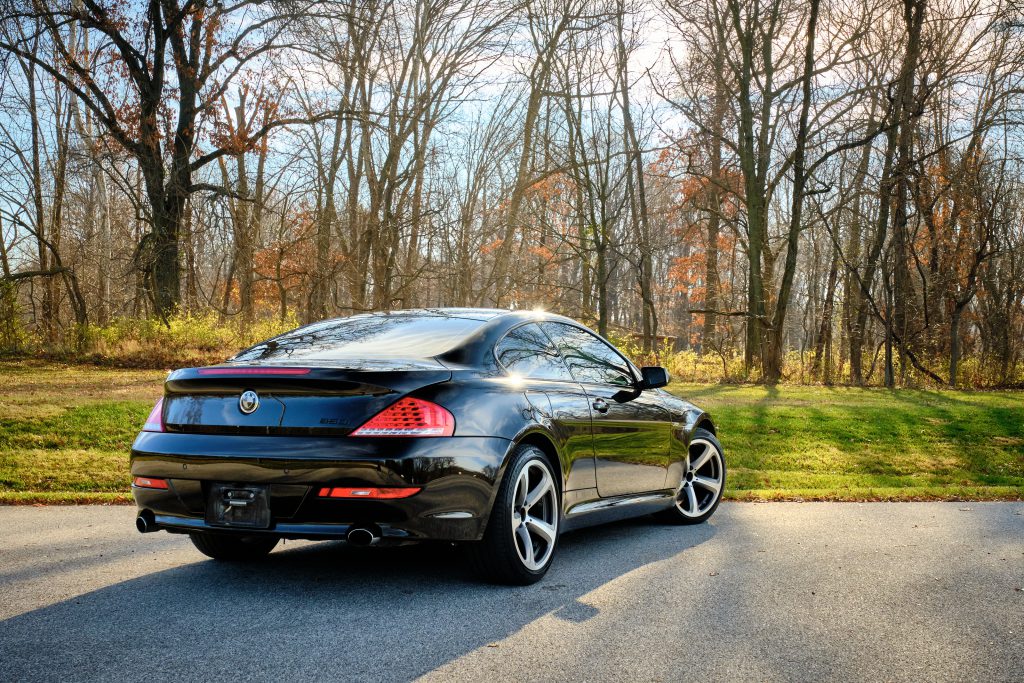 Carlton came to us with the goal of getting M6 levels of performance out of his 650i. The factory N62B48 is rated at a healthy 360 horsepower but nowhere near the 500 peak horsepower of the V10 in the M6. The decision was clear: to compete with an M6 Carlton's 650i would need a 'boost' in output.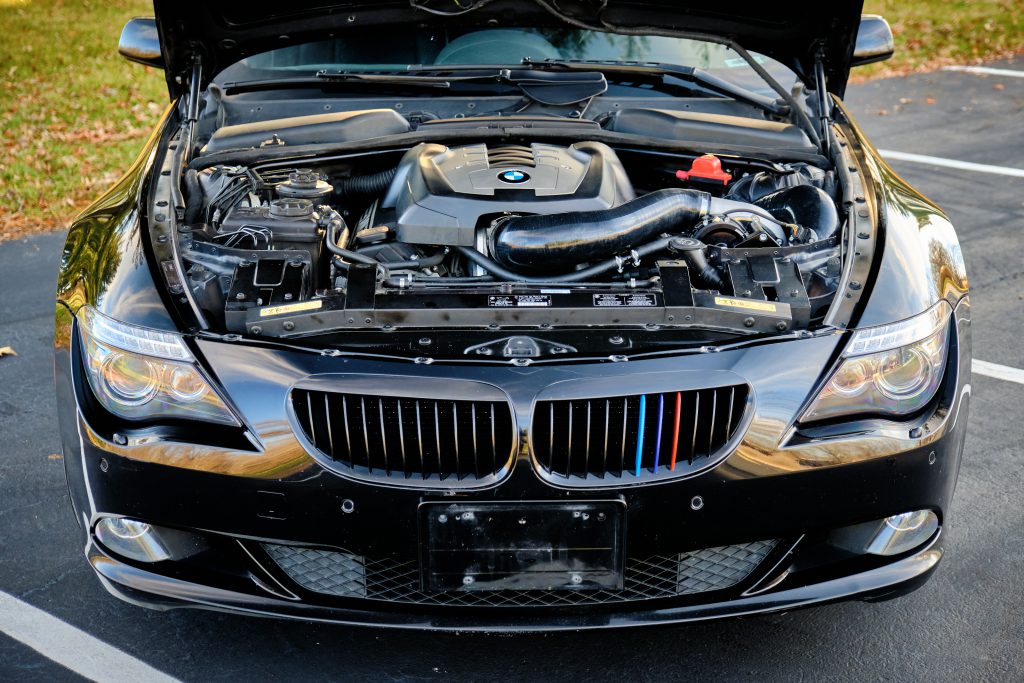 For this task we went with a centrifugal supercharger kit designed by ESS Tuning. This kit came complete with everything we needed for the installation. The supercharger, mounting brackets, intake tubing, air filter, upgraded fuel injectors and software re-flash are all included.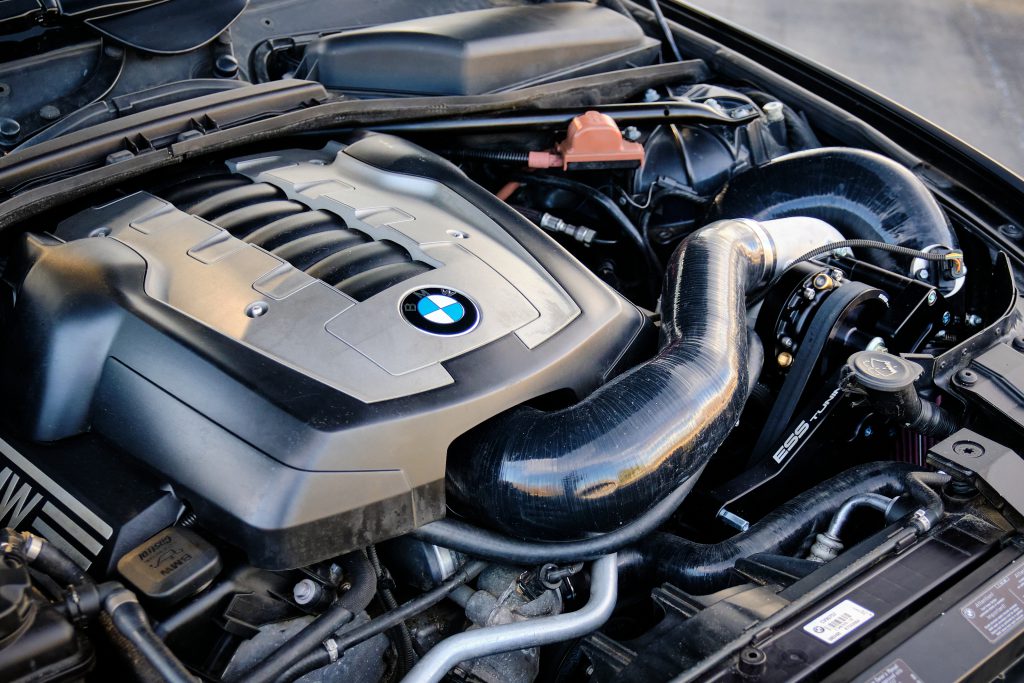 With most aftermarket parts we expect some modification during the install. However this kit was straightforward to install and required very minimal modification to make it all fit.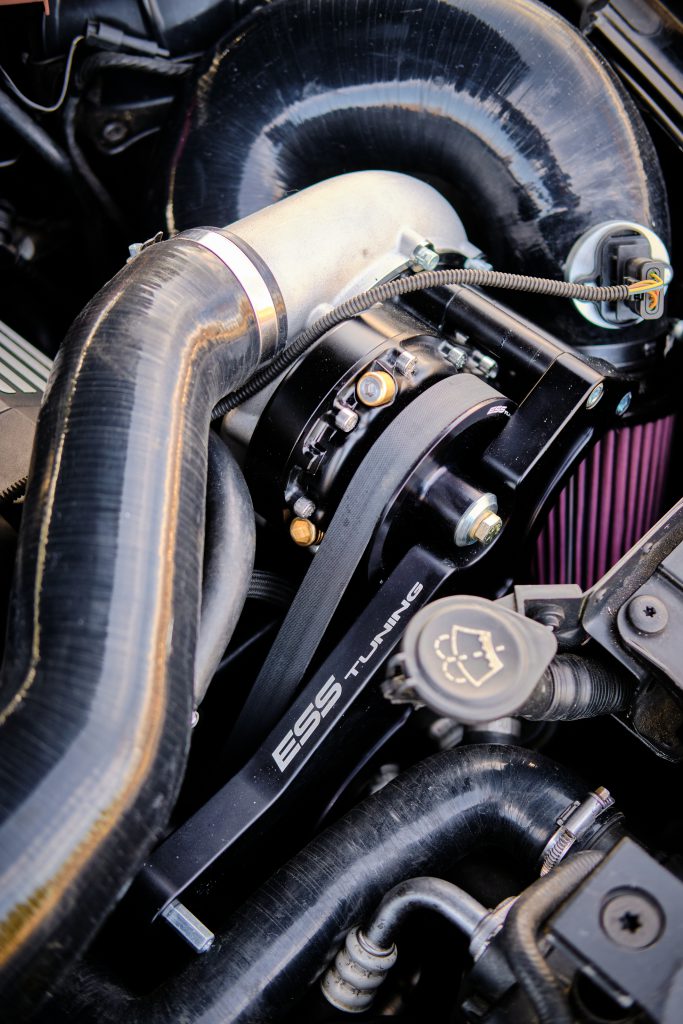 At idle the car sounds like a normal V8 powered 6 series. Only a very slight whine gives away what is hidden under the hood. Once on the throttle power builds linearly with RPM all the way to redline. This is one serious machine!
Interested in a supercharger for your BMW? Give Cooper Autoworks a call and we would be happy to discuss this and other modifications to build your Ultimate Driving Machine.