We are proud to present John's S54 Powered 1995 BMW M3 Coupe in Cosmos Black metallic.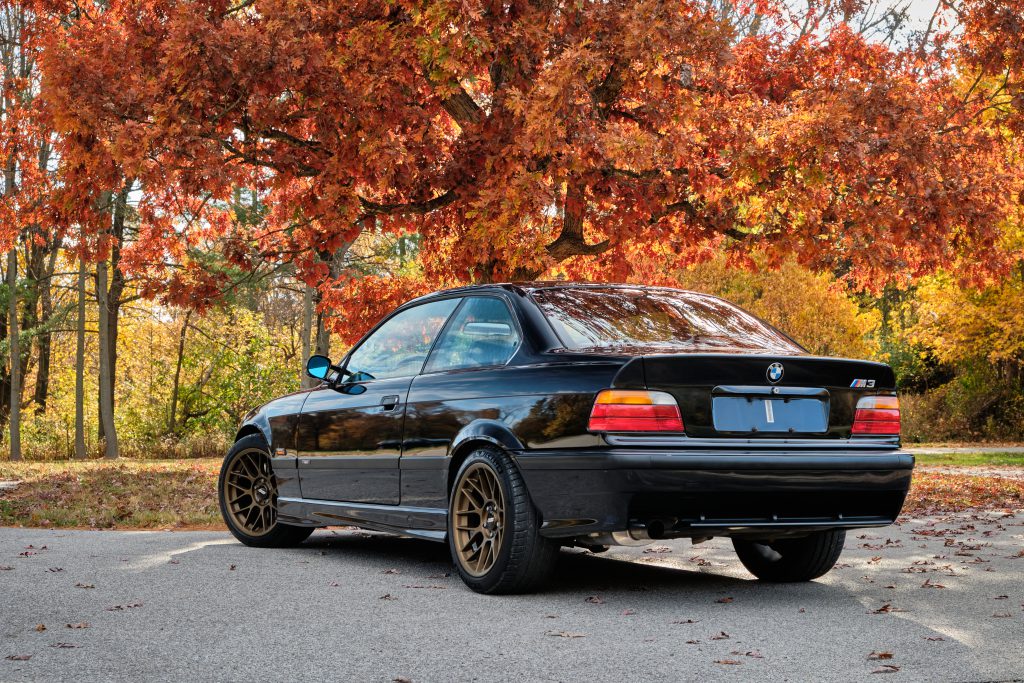 We have a long history of maintaining this car for John. Over the years this car has seen many hours of maintenance and performance parts to keep it running at peak output. Unfortunately the factory installed S50 suffered a common valve train failure which led to it's demise.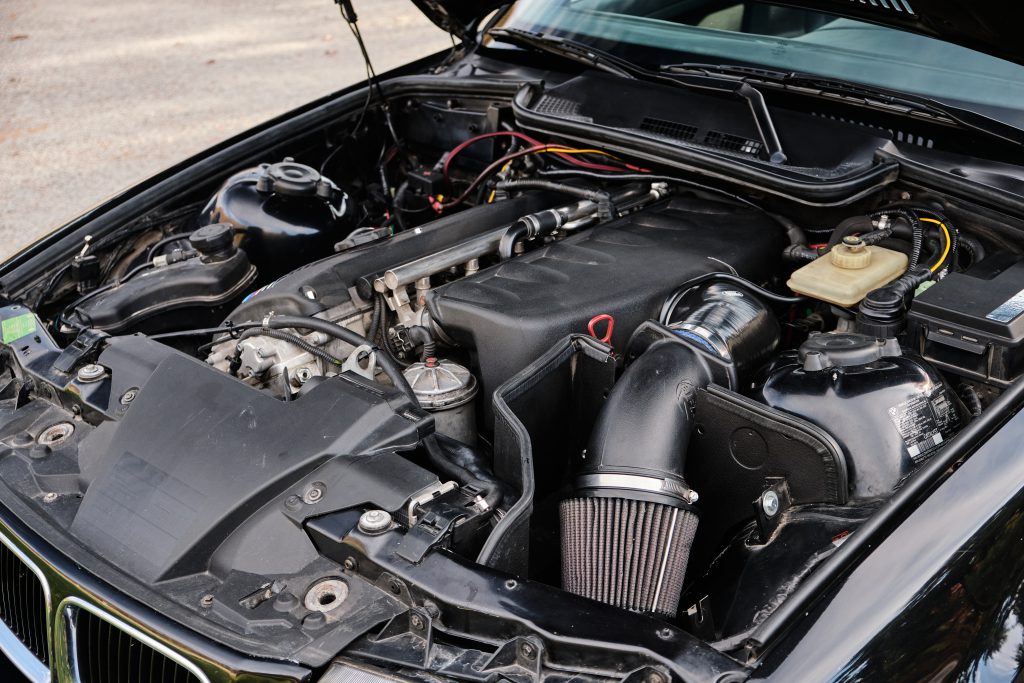 A family heirloom, John was not going to let a failed engine keep this car off the road. After some discussion with John about his goals we decided to replace the factory installed S50B30US with a lower mileage S54B32 from an E46 M3.
With a combination of performance headers courtesy of AFE, a Bimmerworld full racing exhaust and a flash tune from Kassel Performance this would provide more than a 100+ HP increase over the S50B30.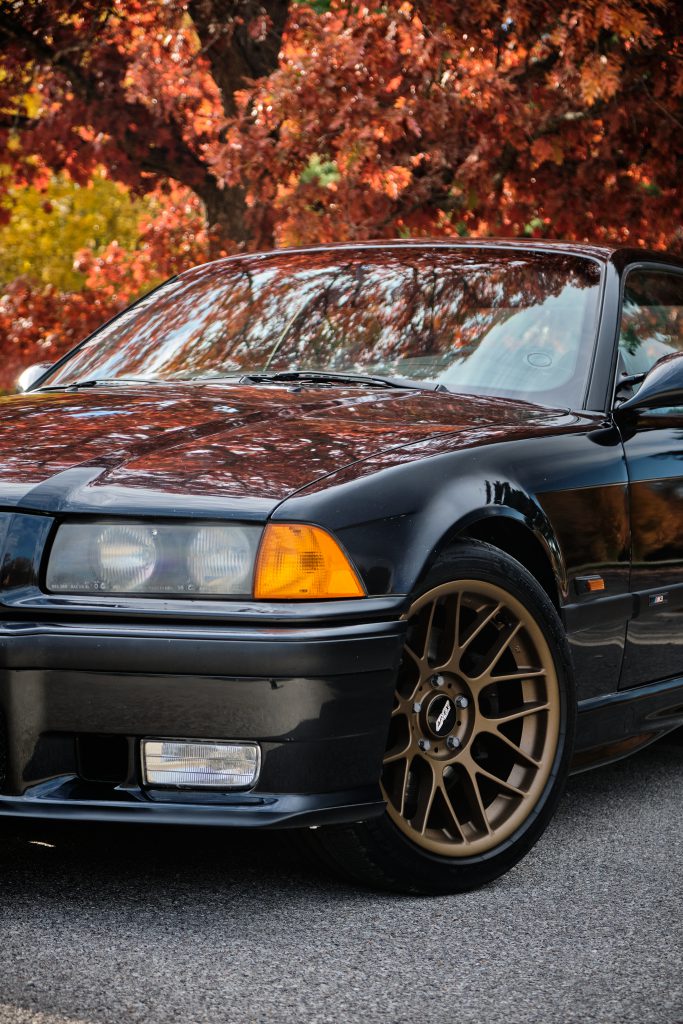 The car sits on Koni Adjustable Yellow struts and shocks with factory springs. 19×9 Apex Arc-8 wheels in Bronze finish are shod with Michelin Pilot Sport 4S tires to complete the look. Coilovers with proper ride height settings and corner balancing are next on John's list of modifications.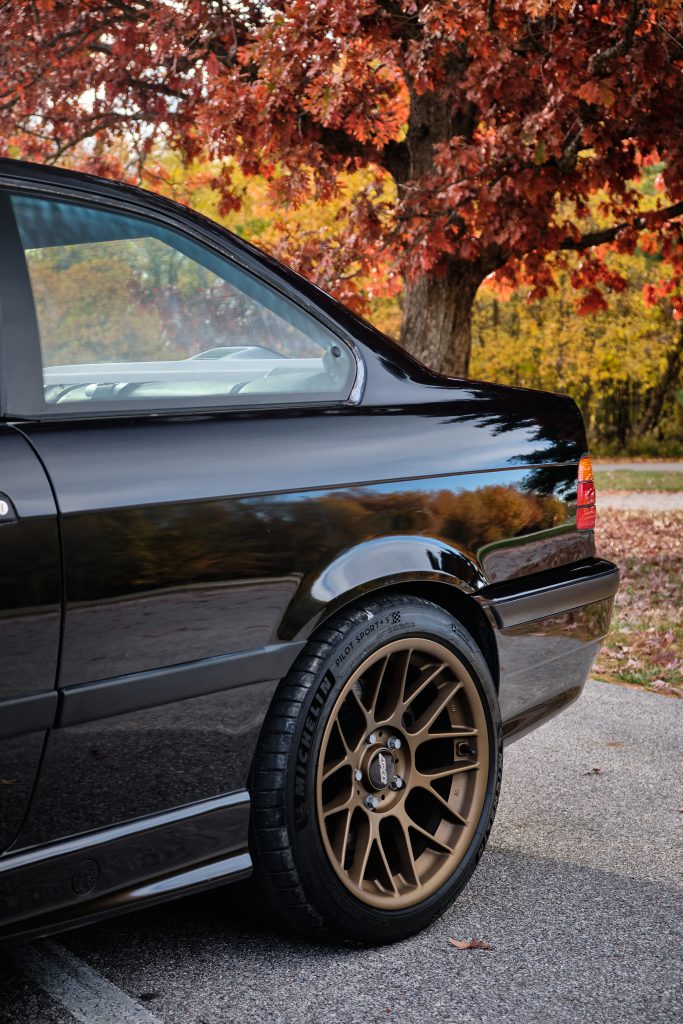 Interested in an S54 swap for your E36? Give Cooper Autoworks a call and we would be happy to discuss this and other modifications to build the Bimmer of your dreams.